Sunday, March 29, 2015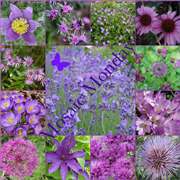 I'm posting at Mosaic Monday today.
July 2014 - Prince Edward Island Canada
March 26 2015 - Los Angeles CA
So technically it is still the 26th for us when we land at LA even though we left Auckland at 10:45 PM March 26. We land early but it doesn't buy us anything since the gate we are booked at is still occupied.
We finally disembark at around 3 PM and head for the usual chore of customs and baggage. LAX has an automated system for Canadians, you scan your passport, remove your hat and glasses for a photo and are given a receipt with your photo (same as DC). Next to a customs officer who validates your receipt and passport and keeps your declaration. Next you pick up your luggage and get in another line. The officer is Russian and asks if we are arriving from or going to New Zealand. He then asks if we went to Nelson, no, and then what was our favourite. We say Milford Sound.
Out we go.
We head to the shuttles and are at the Marriott Courtyard in no time. We normally stay at the Hilton but this is next door to the long term parking where our car is. Also the Hilton charges for internet and Marriott also offers free breakfast. Check in very pleasant.
We just poke around for the next few hours. Wo go online and make some hotel reservations for the next few days.
We re-arrange the suitcases so we are only carrying one with the stuff we need.
We take a walk to the Sheraton next door for Italian, we are both craving spaghetti. On the way back we notice we are right next to that iconic sign for LAX and come back out with the cameras to get a shot.
I'm happy, finally
To bed after a very long day travelling back in time!!!!
April 2007 - Belfast Northern Ireland
I couldn't find any information on this other than it is dedicated to the Ulster Volunteer Force.
Posted by

Jackie Mc Guinness
at 9:03 AM
1 comment:


Links to this post
Saturday, March 28, 2015
March 26 2015 Auckland New Zealand
Finally a morning to sleep in and then we go across to Gloria Jean's for coffee.
Gorgeous sunny morning sitting in the shadow of the Sky Tower.
Practically sitting on the road, John asked me to let him know if anything was coming his way.
There are a lot more Maori here in Auckland.
We track Tim down and get a car for 6:30 PM for $35 to the airport.
We debate what we will do and then decide just to wander on our own.
I finally hav salt and pepper squid which I have wanted to try.
It starts to rain and we grab a cab back to the hotel where we hang out until 4 PM, drop our luggage with the concierge and go to the casino bar to watch the cricket game, Australia and India.
Needless to say there are quite a few Indians in the bar.
On our way to the airport.
We are on the March 26 10:45 PM flight Air New Zealand from the International Terminal and arrive in LA on March 26 at 3 PM.
The wine in the lounge was terrible. But the cricket was on so John was happy. He's there in the mauve shirt.
Aboard, in my seat, watching Gone, Girl.
With my wine.
Salmon appetizer.
Pork belly sliders.
John, in front of me. Bed covers to far right.
Good night, all!
Wednesday 25th March, 2015 - (GS47AL) Rotorua to Auckland via Waitomo incl Lunch
Transfer Type: Seat in Coach
Duration: 7.75 hour(s)
Pick up: 7:25am Millennium Hotel Rotorua , Rotorua , New Zealand
Drop off: 3:10pm SkyCity Hotel Auckland , Auckland , New Zealand
Enjoy a day trip from Rotorua to Auckland through lush rolling farm landscape to the mystical
Waitomo Glowworm Caves.
Up, packed and ready to go, once again. Our guide this morning is Shelly, a Maori. She is helpful, knowledgeable and fun.
We are first on the bus, yeah! We pick up an Indian couple who we had encountered somewhere along the way on another tour. We then pick up a couple who were at last night's dinner, although they don't recognize us. They proceed to sit on either side in the two rows directly behind us. This is a large tour bus and there are only two other couples aboard.
Then they have a rather loud conversation about where they will store their luggage in Auckland while waiting to go to the airport. How much more NZ money they may need. Then have sandwiches.
Our mascot for the ride.
We start out in the fog as we drive through prime cattle country.
Shelly stops and says kia ora to these fishermen.
We pick up more fog.
Coffee break and John has a delicious sausage roll.
We drop a couple off before the caves.
After lunch enjoy a guided tour through the galleries and lofty chambers of the Caves. Your tour culminates with a boat ride through the Glowworm Grotto - lit up by thousands of tiny living lights.
We do the caves before lunch. No photography allowed in the caves for safety reasons. It is too dark and there are too many people.
This is a video talking about glow worms.
The Waitomo Glowworm Caves attraction is a cave at Waitomo on the North Island of New Zealand, known for its population of glowworms, Arachnocampa luminosa. This species is found exclusively in New Zealand. They are around the size of a matchstick.
The attraction has a modern visitor centre at the entrance, largely designed in wood. There are organized tours that include a boat ride under the glowworms.
After walking through the caves we boarded the boat where the guy beside me proceeded to whack the side of my glasses with the strp of his backpack while trying to put it on.
You are asked to be as quiet as possible while in the caves. It is a very hallowed feeling as you glide under the canopy of glowworms covering the ceiling like stars in a cathedral.
We were allowed to photo once we were leaving the caves.
We are the only people from our group that had lunch included with their tour. Shelly meets us and directs us to a reserved table. We browse the menu, not very hungry, it is only 11:30.
Shelly takes our wine order and then a meal is brought to us. It is a set menu. Steak and fish. And then dessert came!
We pick up a few more people at the caves for the journey to Auckland.
Continue your journey through to Auckland.
Kiwis are grown behind these privy hedges to protect them from New Zealand's persistent winds.
Coffee break.
Auckland, a city where one out of every six residents owns a boat, is nicknamed the City of
Sails. Sprawling across two large harbours, it is the largest city in New Zealand. As the main gateway to New Zealand, Auckland has a multi cultural population of more than a million people and is surrounded by expansive parklands and water.
Cultured and cosmopolitan, progressive and historic, Polynesian and European, accessible to
beaches and forests, adventure sports and leisure activities, Auckland offers something for everyone.
Accommodation:
SkyCity Hotel Auckland
Duration: 1 night
Located on the corner of Victoria and Federal Streets, this hotel is located right in the centre of
the city close to all major attractions and shopping. Part of the SkyCity complex which includes a
casino, the hotel has 344 rooms of varying standards most of which have harbour views.